Out of competition: "I am Greta"
Greta Thunberg is back at school so she can't be in Venice. But she will held an online press conference during school recess. Anyway I am Greta is an important document of our times. The struggle of the Swedish teenager to save the world from pollution, her school strike, the world movement and the impact generated by her gestures and words will make the history.
Nathan Grossman follows her from the beginning of her protest to the Atlantic crossing and her following speech at United Nations. Beyond the many things that have been said about Greta, especially the negative ones, there is no doubt that the movement that was born has sensitized governments and peoples to one of the few real problems in the world, together with malnutrition, social inequality and other things of no small importance.
Our planet is dying and the fault is ours and no matter how hard we try, the process is difficult to reverse. Greta told us that the best we can do is prolonging the inevitable agony, and would already be a step forward. The young Thunberg and her peers are passionate and rightfully angry with those who preceded them. And they are right, because their future has been already eroded.
I AM GRETA
Sweden, 2020 Directed by Nathan Grossman Cast: Greta Thunberg Runtime: 97'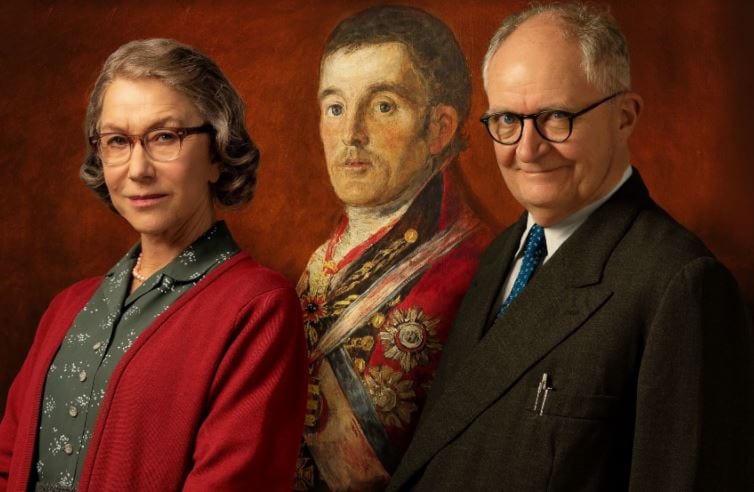 Out of competition: "The Duke"
English cinema has the innate ability to find uplifting stories among the working class. From the Nineties onwards there are countless examples, from the miners of Brassed Off to the Calendar Girls and the unemployed workers and strippers from Full Monty. A creative drive dictated mainly by the Thatcher Age, the consequences of which are still among us. The Duke tells a story that dates back to 1961. Conservative Harold MacMillan was the prime minister and the welfare system for the elderly was deficient. Something that Kempton Bunton, a 60 year old cab driver from Newcastle, just couldn't stand. So he decided to kidnap a duke. More or less.
The Duke is directed by Roger Michell, a solid British (South African actually) director delivered to eternity by Richard Curtis' Notting Hill. Based on a true story made known 50 years later, it's played by a sumptuous couple, Helen Mirren and Jim Broadbent, and frankly that would be enough. But given that reality surpasses even reality, The Duke's casus belli, the cancellation of the television license for the elderly, is a topic that has become topical again these days thanks to the government of "BoJo".
THE DUKE
United Kingdom, 2020 Directed by Roger Michell Cast: Jim Broadbent, Helen Mirren, Fionn Whitehead, Matthew Goode Runtime 93'