Some stories are not easy to tell in Italian cinema. Cosa Nostra is legitimized since a long time. Hands Clean got its space in the world of series just like Roman and Neapolitan gangsters. Years of Terrorism is still not able to break through. There are few movies across 40 years about this stories. Marco Bellocchio's Good Morning, Night was about the kidnapping of Aldo Moro (the director is developing a tv series about it). Renato De Maria told the story of the violent cell Prima Linea. It's 30 years from One Cold Day Morning, inspired by the murder of the journalist Walter Tobagi. Ligabue found a very emotional way to remember the attack at Bologna train station.
It's frightful facing a topic that is still a dangerous Pandora Box, historically speaking. There was a whole different world behind violence and political fight. There were families from both sides involved in this fight. Just like the family of Claudio Noce. Noce's father, Alfonso, was victim of an attack by NAP on December 1976. He was injured, a cop and a terrorist died. Young Claudio was almost 2, but this had to become a movie sooner or later. Padrenostro is the processing of something that could have been and luckily never was. it's a movie about consequences even of acts never done. It's a diversion turning into a coming of age told with intelligence and sensibility and wandering in a surprising way across genres. Pierfrancesco Favino must have seen all these things when he decided to play the lead character and produce for the second time in his career after No Mercy by Michele Alhaique.
Padrenostro is also the story of the friendship between Valerio and Christian, played by Mattia Garaci e Francesco Gheghi. Valerio's mom Gina is played by Barbara Ronchi, an actress to watch closely, already seen in Carlo Sironi's Sole and soon in Cosa sarà by Francesco Bruni.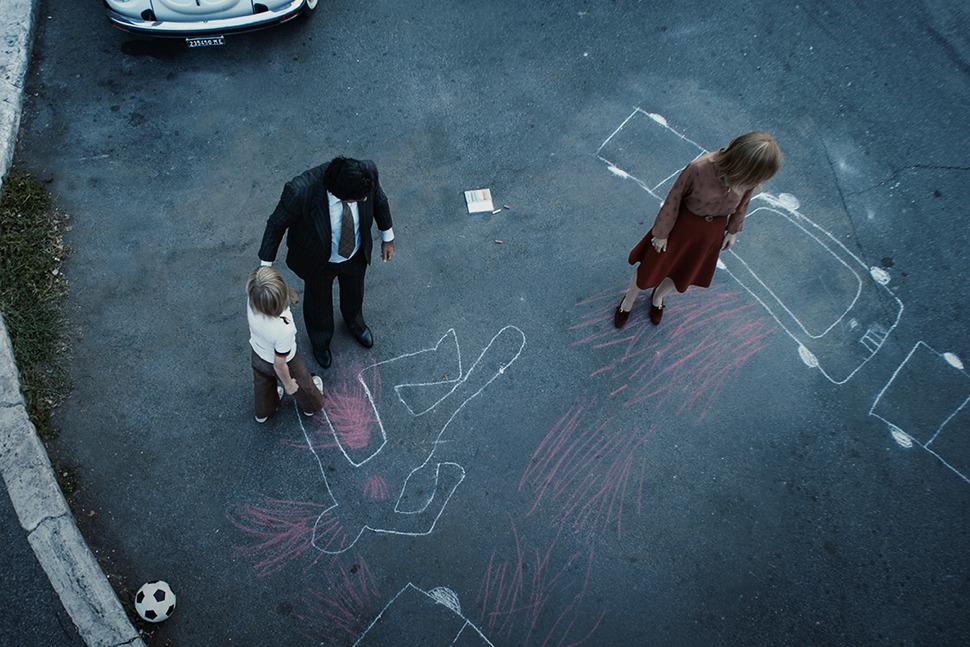 Claudio Noce: «Padrenostro is not about Anni di Piombo»
Venice competition: your feelings?
Happiness, tension and responsibility, especially this year, this edition is almost a miracle.
How come Pierfrancesco Favino decided also to produce?
By chance. We met at a friend's dinner. I told him about the movie, he wanted to read something and two days later he called me thrilled. I was looking for a producer at a certain point he told me to walk the way together.
An autobiographic movie about Anni di Piombo: quite a responsability.
I knew it was hard for me and because terrorism is still an open wound. But is not a film about Anni di Piombo. It's about father's archetype, family and those invisible boys, just like me and my siblings, that heard and saw everything.
PADRENOSTRO
Italia, 2020 Directed by Claudio Noce, Cast: Pierfrancesco Favino, Barbara Ronchi, Mattia Faraci, Francesco Gheghi, Runtime 120'