Extraliscio – Punk da balera
«Extraliscio is not only music, concerts and dancing. It's an attitude. An old-time attitude, which is projected into the future, though: dancefloor punk. Extraliscio is a real entertainment format. Extraliscio is a new genre, dance songs that have their roots in Secondo Casadei's folk music and are projected into the dance floor of the future!».
These words were used in 2016 to present Dance Songs, debut album of the supergroup Extraliscio. Elisabetta Sgarbi signs an intense cinematographic portrait with writer Ermanno Cavazzoni, voice narrator and poet on stage to tell a tradition of sounds, joy, dance, madness, which becomes dancefloor punk yelling «We will dance until dawn».
EXTRALISCIO-PUNK BALLROOM DANCING
Italy, 2020, Directed by Elisabetta Sgarbi Cast Ermanno Cavazzoni, Mirco Mariani, Moreno il Biondo, Mauro Ferrara, Jovanotti, Lodo Guenzi, Orietta Berti, Elio Runtime 90′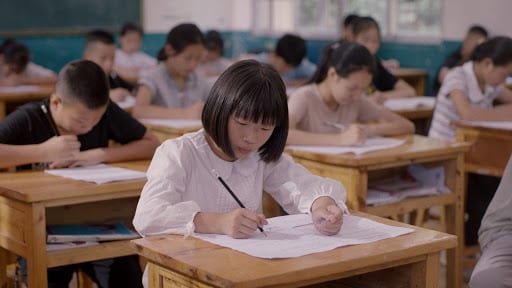 Ma Ma He Qi Tian De Shi Jian (Mama)
«My mother died on August 29, 1992. I was twelve. Twenty-seven years later my memory returned to the moment of her death and to the daily life in my village. A series of events that took place that week came back to me», Li Dongmei said.
That's how Mama was born, a therapeutic film for the author that, in her words, she used «to reconcile with that 12-year-old girl and with my mother who I could not say goodbye to. I saw myself terrified and helpless facing my mother's death. I saw my grandmother prostrate with pain of losing her daughter. I saw my father filled with guilt, crying on his knees in front of the grave, but still complaining the ungrateful fate that hadn't given him a child. The film tells the memory of that summer».
MA MA HE QI TIAN DE SHI JIAN (MAMA)
China, 2020 Directed by Li Dongmei Cast Cheng Shuqiong, Wang Xiaoping, Ge Wendan, Xiao Guoli, Gong Yanxin, Tan Yuxiang, Ge Shidi, Shen Jihua Runtime 133'