If there was an accreditation for the Red Carpet
There is a rumor that Matteo Salvini has landed in Venice «to watch a good Italian movie». It must be true because it's been the news of the day for websites and newspapers. Maybe at Salvini's theaters have not yet reopened or they are only screenings American films; or perhaps the Captain, rather than sitting in the theater, wanted to catwalk the red carpet. Not far from him, however, there was the «piddino» Minister for Regional Affairs Francesco Boccia and his partner Nunzia Di Girolamo, formerly Forza Italia. You can understand them, così fan tutte: everyone deserve a  catwalk. While a Proustian like Oliver Stone presents his recherche on Riva Corinto and the Venice Days villa there new talents from all over the world, on the red carpet there are differen shots: Diodato from the Ariston (but also from the soundtrack triumph winning David and Silver Ribbon), Marracash, Elodie from Amici, De Girolamo from Dancing with the stars, and then Georgina Rodriguez with the price tag of the dress, Madalina Ghenea, Giulia De Lellis, Cecilia Rodriguez… It's okay to mix high and low, but high where is it?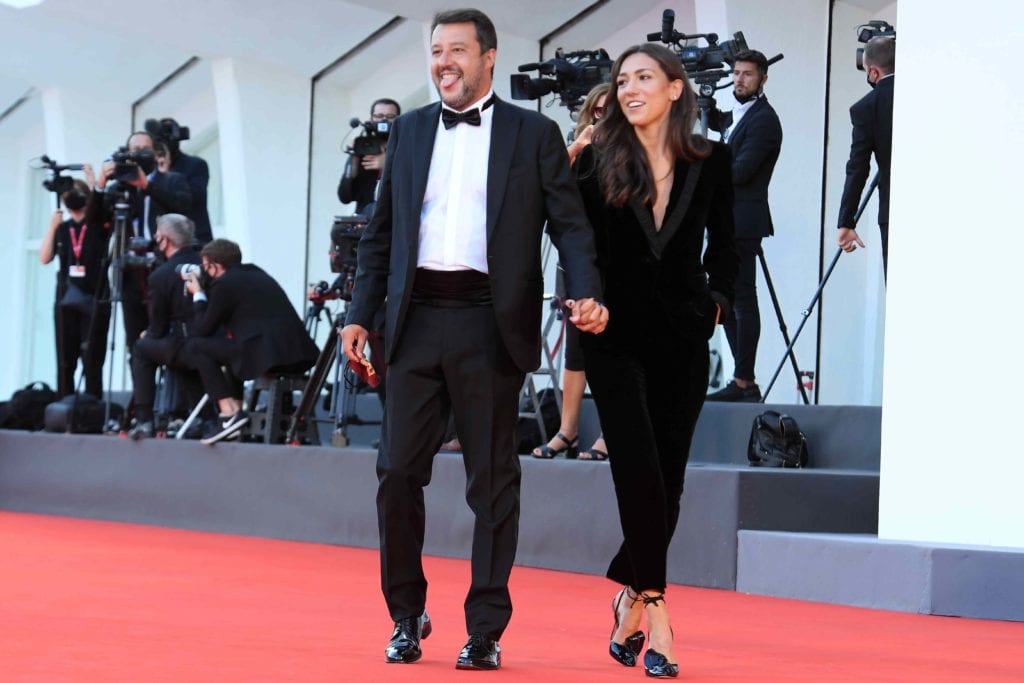 Just an idea. We mortals must have our fever measured, be searched, show accreditation and download e-tickets ten times a day to access the screenings. What about an accreditation for  the red carpet as well? Only requirement: having dealt with cinema, the real one, at least once in a lifetime. The Sanremo Festival and Temptation Island are not enough. Fans of Madalina and Cecilia can have a Little Red Carpet ordered by followers. Venice Film Festival is doing its best to give back the right focus on movies jumping through hoops to bring cinema back to the center of taste and presence. This year is more than ever vital to be at the service of cinema and not to put cinema at your service. Let's give the Festival what belongs to the festival, and to the carpet what belongs to the decorator.