Cate Blanchett thanks Venezia 77 and the Italian hospitality
Andrea Pallaoro from Venice to Hollywood
"Nuevo Orden" wins Leoncino d'Oro Award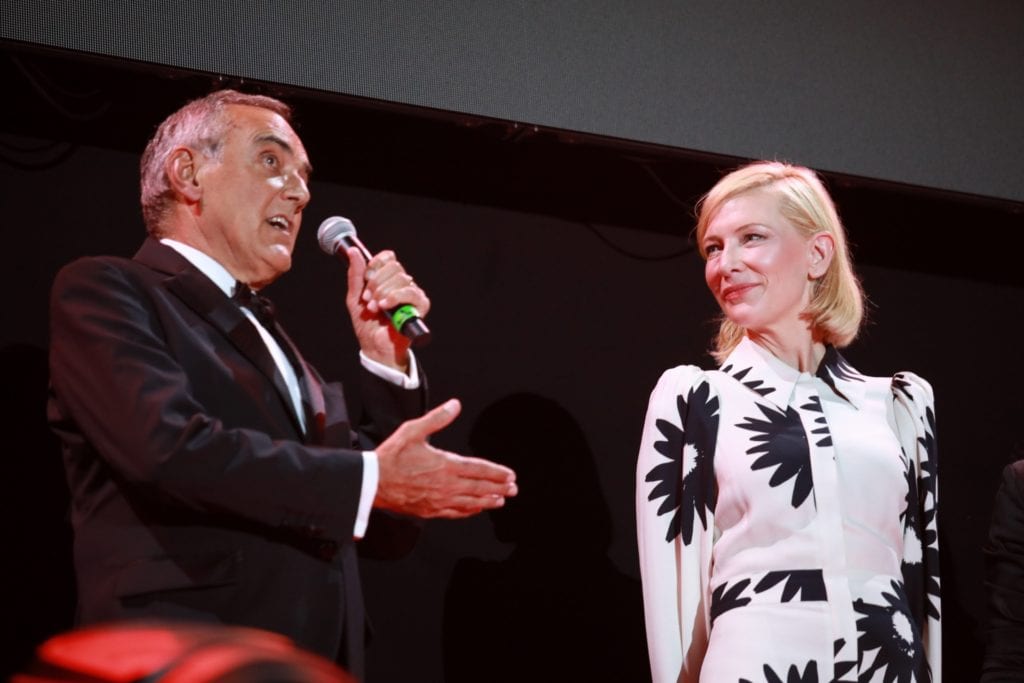 Cate Blanchett thanks Venezia 77 and the Italian hospitality
President of the Jury of Venice 77 Cate Blanchett closed Campari Boat In Cinema at Arsenale di Venezia. Presented by the Artistic Director Alberto Barbera and by Piera Detassis, the two time Oscar winner spoke about her role in the tv series Mrs. America. «It's quite surprising being here to present Mrs. America – said Blanchett – a fiction series that tells the important story of a woman fighting against a law in support of gender equality». Blanchett then expressed her gratitude for the warm welcome in Venice and to the Italian companies that «are having the bravery to believe in re-start of cinema».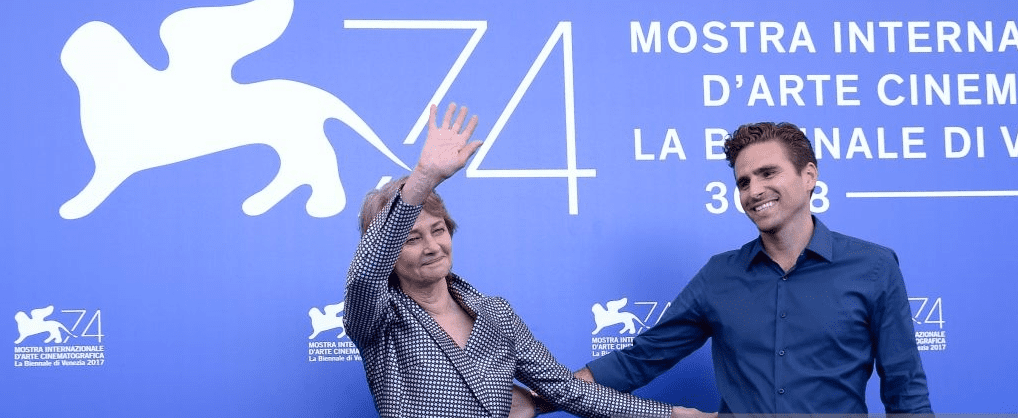 Andrea Pallaoro from Venice to Hollywood
The debut film by Andrea Pallaoro was Medeas and opened at Venezia 70. Hanna, his second feature, brought Coppa Volpi to Charlotte Rampling in Venezia 74. The last day of Venezia 77 has been announced the third movie of the Italian director born in Trento and relocated in USA since he was 17.
Monica is the intimate and moving portrait of a transgender woman who returns home to the Midwest to care for her dying mother. A delicate and nuanced story of a fractured family and the nature of memory, the story explores universal themes of abandonment, aging, acceptance, and redemption. Academy Award nominated actresses Patricia Clarkson (The Station Agent, Sharp Objects) and Adriana Barraza (Babel, Amores Perros), Academy Award winning actress Anna Paquin (The Piano, X-Men franchise) and Trace Lysette (Hustlers, Transparent).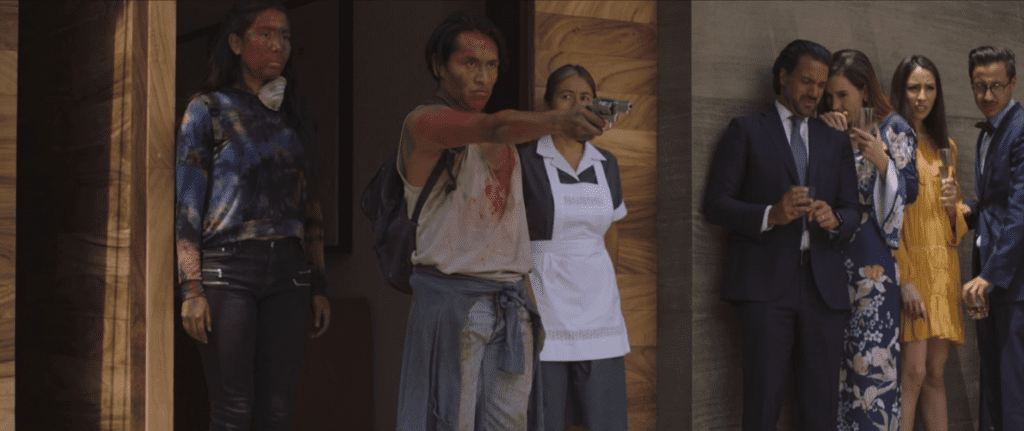 "Nuevo Orden" wins Leoncino d'Oro Award
«An essential work». This is the definition given by the jury of Leoncino d'Oro to Nuevo Orden, the movie by Michel Franco that won the prize created by AGISCUOLA  in 1989 and arrived at its 32nd edition. Leoncino d'oro has become one of the most important collateral award at Mostra del Cinema di Venezia. The choice of the young jurors from all over Italy has been motivated this way: «The disturbing images of a dystopian future chase each other in a violent crescendo that brings to the fall of society in the pit of chaos. Nuevo Orden shows a scenario that is disturbing because possible. Franco directed an essential opera that is a severe message for the audience and a universal advice about the need to act before is too late».
At the award ceremony attended  Alberto Barbera, Mostra del Cinema Artistic Director, Piera Detassis, president of Accademia del Cinema italiano-Premi David di Donatello, Mario Lorini, President of ANEC, Mariella Andreatta, Unicef Veneto President and Maria Pia Ammirati, Presidente of Istituto Luce-Cinecittà. During the ceremony Notturno by Gianfranco Rosi received the 41st Segnalazione Cinema For UNICEF because of «because of the clear snapshots of a daily war, made of silence and words impossible to say, that tell a truth exploding like deafening rifle shot. Notturno shows a reality where even children speak the language of suffering and reunites in along journey lands united by the echoes of static and endless war».