Malgorzata Szumowksa is one of the most appreciated European directors and an important representative of modern Polish cinema. She also won a Leopard and a Bear, both Silver. She attended the jury of Venice 75 and now she runs for Golden Lion with Never Gonna Snow Again.
Zenia is a mysterious masseur visiting his clients in a housing estate composed by perfectly identical villas. Each one of them has a story that shares with the therapist of the body and probably of the soul as well. A guru, maybe a false prophet or simply a hanger for those that are not able to deal with this strange life.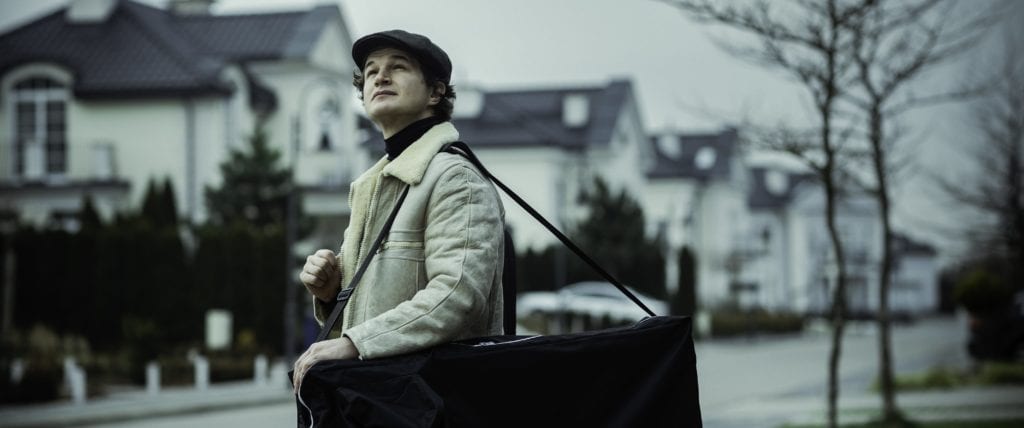 There is a curious trend in this last season to tell stories set in microcosms. The genre started before lockdown, it looks like some authors almost predicted that humanity would have faced itself. Never Gonna Show Again is a post Covid movie against its will and an interesting thought about solitude experienced by people even before have to lock themselves in places more and more claustrophobic. Maybe there has always been a pandemic, just a different kind of.
Cinema often used a virus as a metaphore of loneliness and incommunicability. The virus of Zenia's patients causes a sort of disability towards the neighbor. Nothing untreatable if you have the right spiritual guide.
Szumowksa shares the director's chair with her cinematographer (and former husband) Michael Englert, also co-writer. They tell little tales of ordinary madness with the right balance and large range of feelings, a typical existential black hole born from the short circuit of our society always looking for a messiah, or kind of, showing the path. Not necessarily the right one.
ŚNIEGU JUŻ NIGDY NIE BĘDZIE (NEVER GONNA SNOW AGAIN)
Poland/Germany, 2020, Directed by Malgorzata Szumowska, Michael Englert Cast Alec Utgoff, Maja Ostaszewska, Agata Kulesza, Weronika Rosati, Katarzyna Figura, Andrzej Chyra Runtime 113'