First postcards from Venice 77 in the Age of Covid portrait determined women, actresses pondering words and playing key roles in the stories of the selected movies. The performance of the patroness Anna Foglietta during the opening ceremony down the curtain on old fashioned hosts for good. Those traditionally referred especially for gaffes and the name of stylist. There's nothing wrong about that, of course, but maybe also with the collusion of Covid that decreed a very special year marked by important speeches and strong positions, there was nothing vacuous in what the three lionesses (Foglietta, Blanchett and Swinton) proclaimed.
Same for the stories told by the movies screened in Venezia 77. Jasmila Zbanic deals with Srebenica genocide in the first film in competition Quo vadis, Aida? Through the eyes of the translator Aida. Julia von Heinz in her movie And tomorrow the entire world reconstructs the story of the 20 year old Luisa that shaken by the growth of Neo-Nazi movements chooses to join Antifa to fight them. And there's also little big Greta Thunberg portrayed by Nathan Grossman. She's not at Lido because she has finally gone back to school, but she carved out a few minutes for a Zoom conference.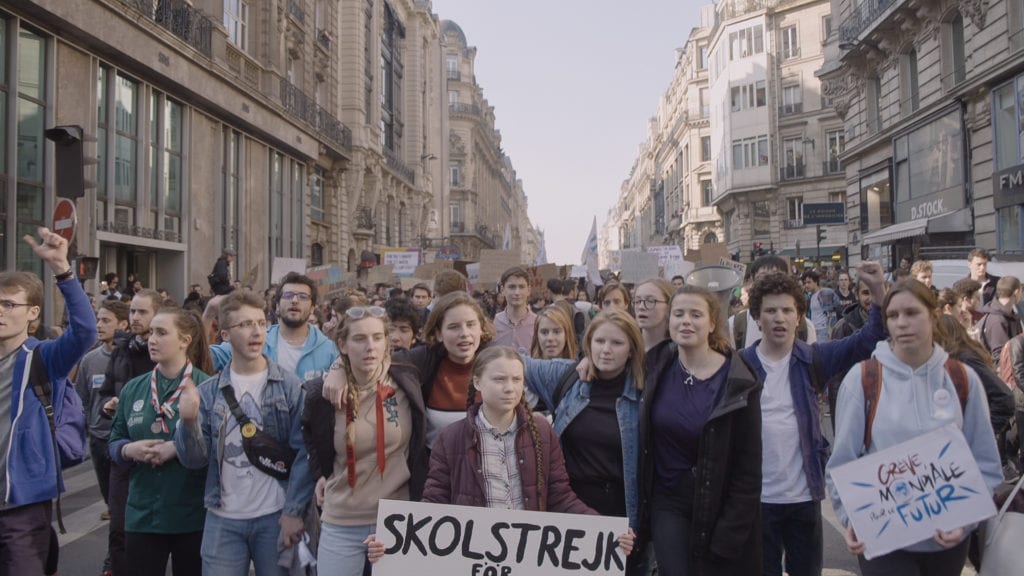 It could be possible this year to have more memorable female performances than the male one. I would be a problem for the jury chaired by Cate Blanchett but it would a strong signal. And maybe, sooner or later, Biennale could join Berlinale choosing genderless awards. Times they are A-changin'. Sometimes very fast.