The way we change because of Covid and Venezia 77
During these weeks the first question that we journalists asked to talents was about future: « Will the stories you tell change?». Who knows. But there will be changes for film festivals that  will remain when, as we hope, everything will be back to normal and pandemic defeated.
Because some measures adopted for example by Mostra Internazionale d'Arte Cinematografica will  remain in the future. The idea is to keep what works and facilitates things. Artistic Director Alberto Barbera and Biennale president Roberto Cicutto have already anticipate that the booking system will be keep and even boosted with a dedicated app that is today missed.
And actually, after a false start, the booking system for accredited and audience is doing great (and all the booked appointments appear automatically in my digital agenda). This way the audience can avoid cues. Because of social distancing the screen is always perfectly and completely visible. It's easy this year and as Barbera and Cicutto said during the press meeting attendees are 50% less than last year. Social distancing cannot be present in the future and maybe someone is not so happy about it.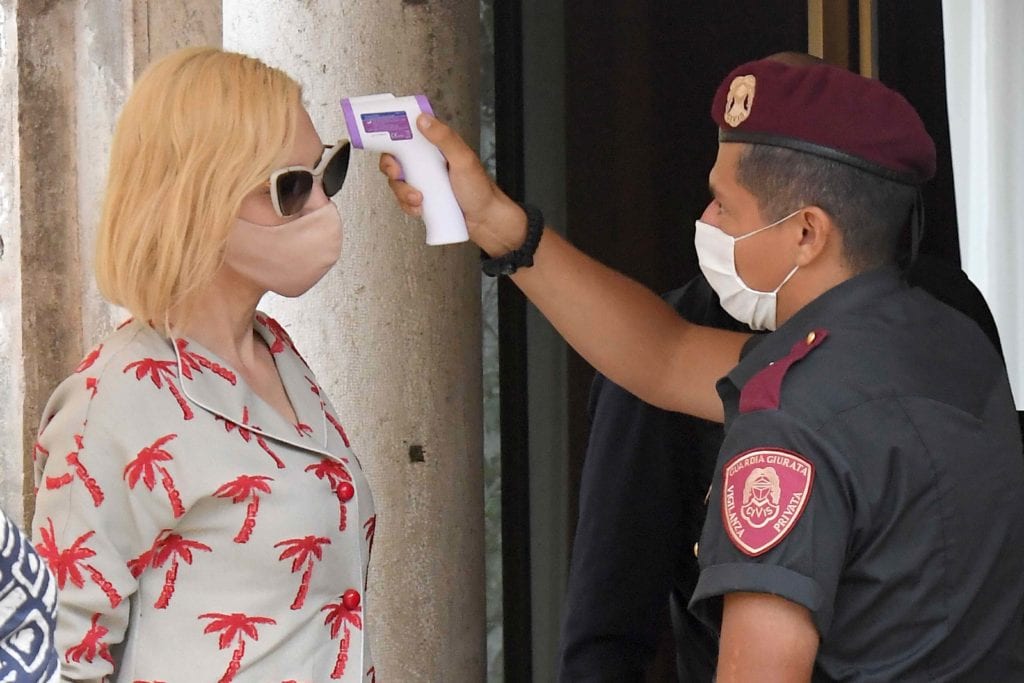 This is the balance, being stuffed in front of a screen or keep the right distance even in the post Covid age. The most beautiful memories are linked to crowdy screenings such as John Carpenter's Ghosts from Mars in an overcrowded Sala Darsena with people on the steps and under the screen. Because of security reason those days are gone.
It would be nice having those figures again even if today looks like incredibly far. What we don't miss is using face mask. Because even if I never appreciated critical boos, it was a basic but sincere way to express disapproval. I wonder if directors miss it as well…