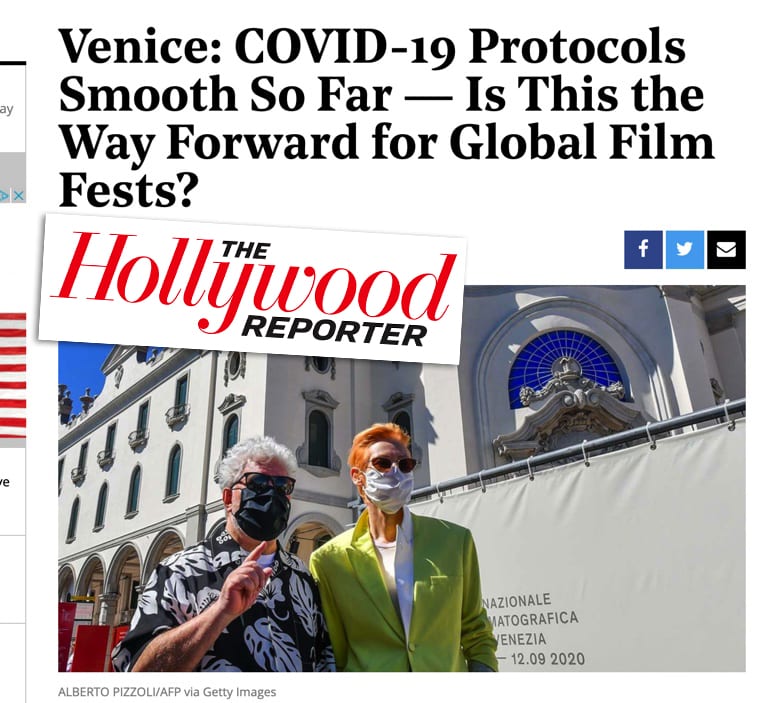 It's working surprisingly well
«It's working surprisingly well». This is how Hollywood Reporter describes the Film Festival and the hygiene measures which, in their opinion, «threatened chaos». The US magazine notes that there are inevitably «fewer people, fewer films and fewer stars» but, it adds, «if the goal of holding the 77th Venice International Film Festival was to show to the world movie business can bounce back, you have to say: mission accomplished».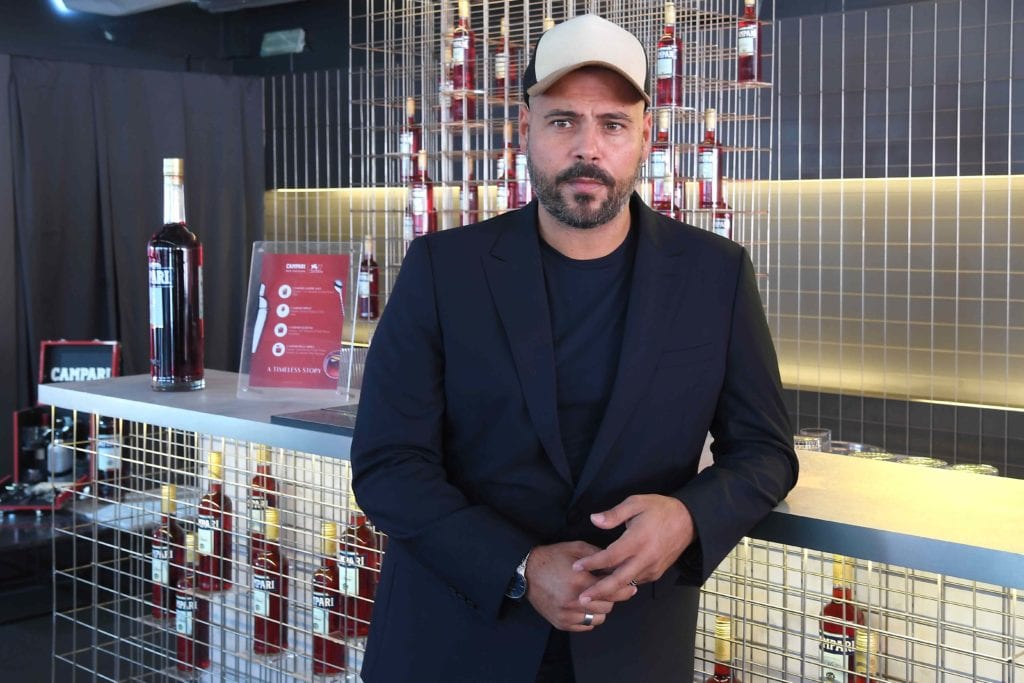 D'Amore: «We are necessary, let's prove it»
«In a moment when we are considered useless, this festival confirms that we are necessary». It's the fourth Venice Film Festival for Marco d'Amore, but speaking of the Mostra still let his eyes sparkle, eyes that we have seen so many times in dramatic situations. Actor (Ciro di Marzio on tv series' Gomorrah) and director (Silver Ribbon for The Immortal), this guy from Caserta born in 1981 is at Lido but not for a movie. «I'm here to share the passion of a young talent, Luca Nemolato, he's from Scampia but he got success in Los Angeles creating the creature of The Shape of Water» explanes D'Amore. «It was fair share through his experience that this job is not simply a storytelling made of superficial beauty but comes from tribulation. Moreover passion and tribulation have the same roots».
A part from Lido, D'Amore reveals is about to start the shooting of the new season of Gomorrah. «I'm overloaded», he reveals tapping his finger on the table to transmit the energy he can't wait to wreck on camera, the desire to act, shoot and watch that is ever-present in this festival of renaissance. D'Amore will be on set in a few days for the shooting of season five that could b the last one. «I personally feel that we are at the end of this path and that we must end in a glorious way. This annus horribilis could end in a breathless and beautiful way. Then surprises are always around the corner, who knows».
D'Amore bets on Padrenostro in Venice«It's a beautiful film, there's a profound glance of an important author like Claudio Noce. He makes you forget to be an actor, a director, a producer and turn you into audience».
Alessio Lana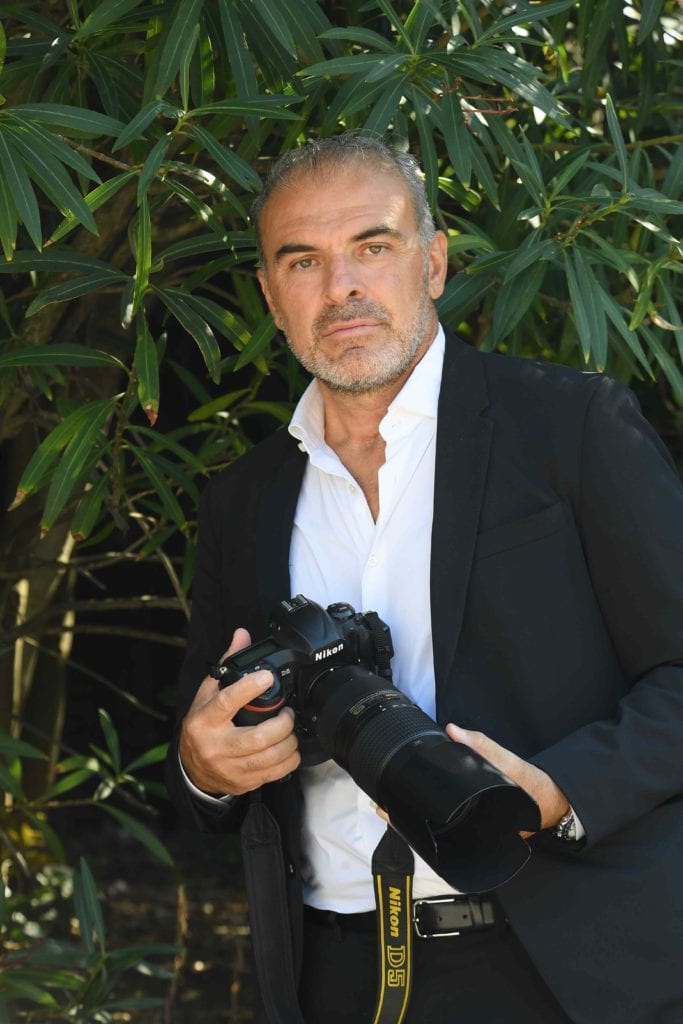 Tribute to Pietro Coccia touches Venice
The tribute to Pietro Coccia rose an emotional wave. A year after the photographer of Italian cinema early passed away tears have crossed the face of Madalina Ghenea at Cinecibo Award dedicated to the best photographer of the year. This year the price goes to Daniele Venturelli. At Campari Lounge were also awarded Francesco Pannofino, Jenny De Nucci e lo chef Venturello.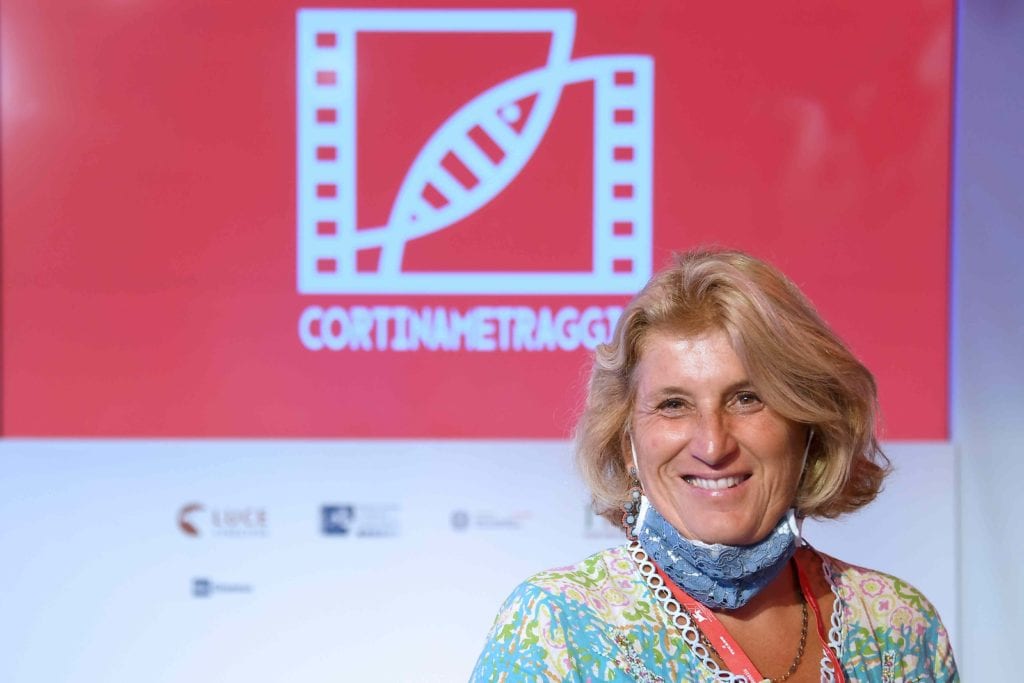 The 16th edition of the Cortinametraggio Festival (15-21 March 2021) has been presented at Hotel Excelsior. The call for entry for the movies will be published at the end of the Venice Festival. The traditional appointment with the Italian shorts (directed by Maddalena Mayneri) had a virtual edition during lockdown, but next year the goal is coming back at Cortina d'Ampezzo in a larger theater and more news.
Among these a selection of shorts made in quarantine and the opening to feature films with a program of previews that will be soon revealed. And it will be time for the Cortiadi (already postponed due to Covid), three stories that will become short movies during the festival. «Someone say Cortinametraggio bring luck», says Mayneri, and in fact among former winners there are successful directors like Paolo Genovese and shorts like A Cup of Coffee with Marylin, by Alessandra Gonnella, Nastro d'Argento in the 2020.
Emanuele Bucci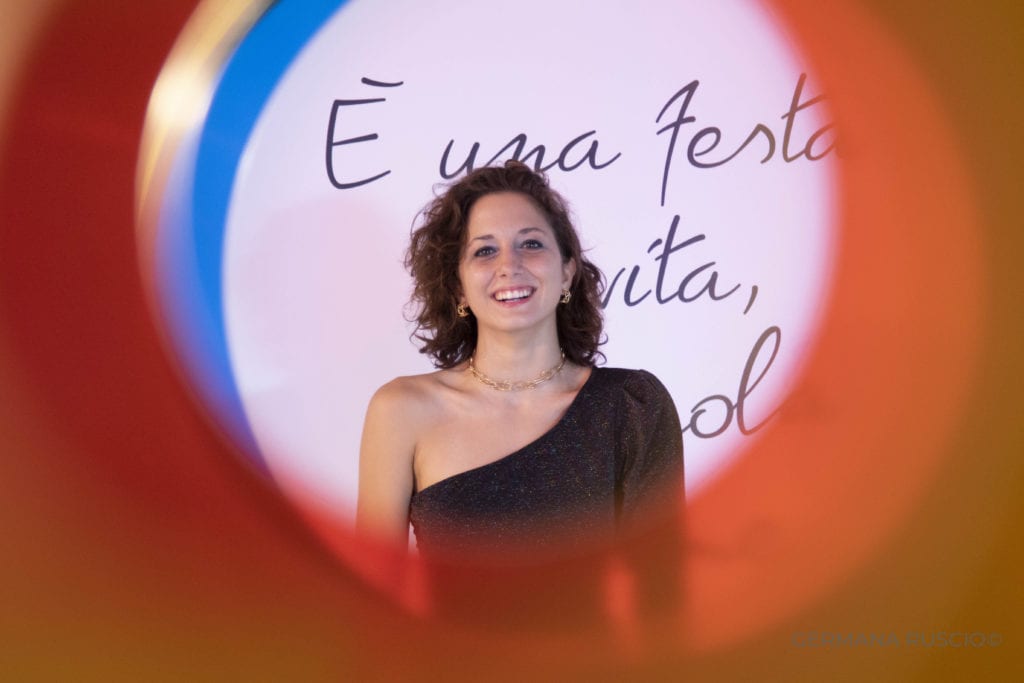 Meno di Trenta presents the future of movies
Refurbishment at Italian Pavilion: "Meno di Trenta" arrives at Mostra giving the opportunity to young Italian talents to make themselves known by cinema lovers. After the prize awarded in December 2019, here's live streaming meetings-interviews on the italianpavilion.it channel, which are then available to the public. Until yesterday, the format was dedicated to women: the actress Blu Yoshimi, interviewed by the hosts Stefano Amadio of Cinemaitaliano and Cristiana Paternò of Cinecittànews, followed by Olga Torrico, director and actress of the short Gas Station, presented at Sic, and Sara Serraiocco, protagonist of Non odiare.