Is violence a politic and legitimate answer to hate and nazism? How far is possible to push our values? And Tomorrow the Entire World is focused on these question the fifth movie by German director and screewriter Julia von Heinz and tragic stories about are in the news both in Italy and United States. These question are Luisa's thoughts as well (Mala Emde, she worked together in  Katharina Luther). She's a member of Antifa, an antifascist organization fighting German neonazist group with violence. But Luisa also tries to impress the object of her affection Alfa. Personal reasons and political ideals meet and collide while the situation is getting worst and there will be choices to made for Luisa and her friends.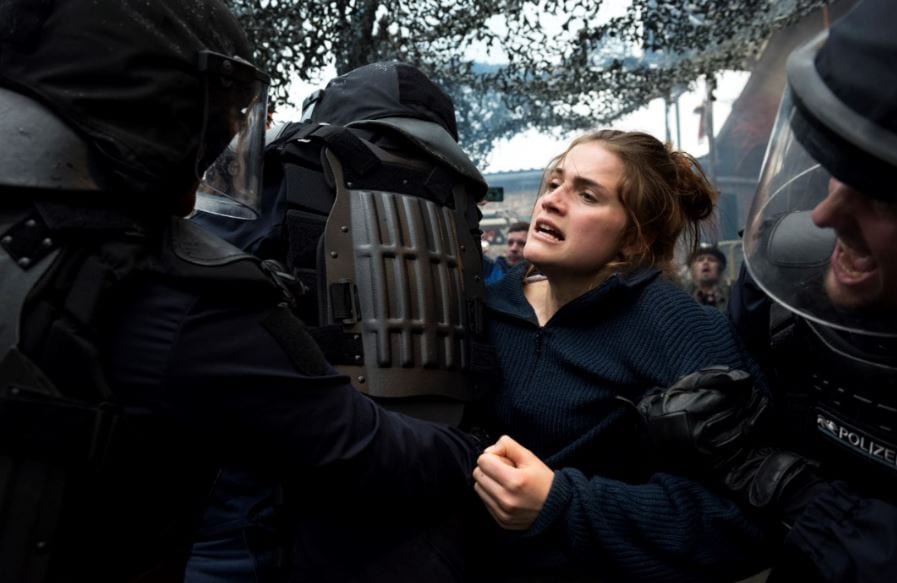 The project came through many steps. «At first – explains the director that wrote the story with her husband – was feature film inspired by an actual event, the killing of neonazi Gerhard Kaindl in Berlino-Neukölln in 1992, now I can say we have been lucky we didn't get funding because I was not ready to shot the movie the way I wanted. Then I turned the story in a documentary to do with some friends of ours, veterans of Antifa, to understand how their ideas changed during the years. It could have been very interesting, but again we didn't get any money».
And then came And Tomorrow the Entire World and the choose a contemporary set, even if, von Heinz reveals «the movie is not really interested to a specific political message, it deals with people and feeling driving defined actions». Final goal? «Opening a debate about the way we want to live together. This is not a story about the strong division of Germany but the whole western society».
UND MORGEN DIE GANZE WELT (AND TOMORROW THE ENTIRE WORLD)
Germania, 2020, Directed by Julia von Heinz Cast Mala Emde, Noah Saaveda Runtime 111′