Kiyoshi Kurosawa is a prolific and eclectic director. During his 45 years in movies crossed many different genres and formats. He ranged easily from horror to cop stories, family drama and supernatural melò. Period spy story was still missed, but now box has been checked. 1940:  Satoko Fukuhara is married to Yusako, a trader that had to travel from Kobe to Manchuria looking for new business. During his staying Yusako witnesses something of national importance that could break the balance of the entire country and his life. And it's not the one secret he brings back home.
Wife of a spy is multilayered project conceived for television and shot with 8k digital cameras and was broadcasted on June 6 on Japanese channel NHK. A month later, July 20, the first issue of a manga by cult artist Masamumi Kakizaki and based upon the movie hit the libraries.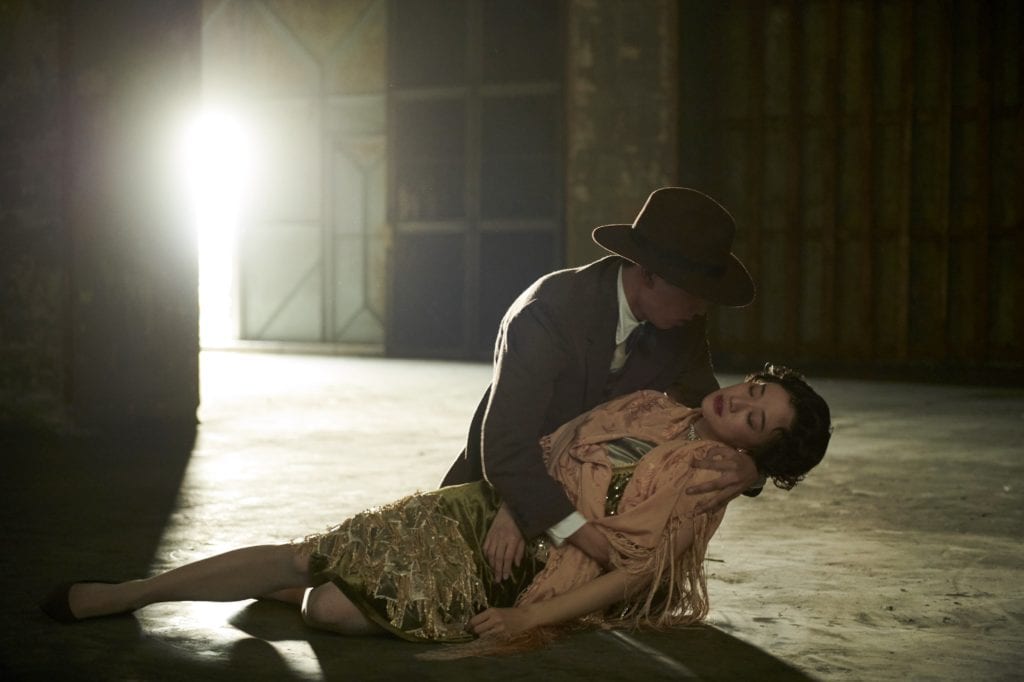 Wife and husband are played by two Japanese big stars. Satoko is Yū Aoi, actress and singer in the show business since she was 15. She had an extraordinary success thanks to the film trilogy based upon manga Kenshin Samurai Vagabondo and was also in the iconic Tokio Ghoul.
Issey Takahashi is a Japanese tv star with an impressive resume but what matters more for the nerd cinephiles is a number. He was 4 out of Crazy's 88 in Quentin Tarantino's Kill Bill. Something you can tell your grandchildren.
Kiyoshi Kurosawa is not a melò absolute beginner and neither in merging genres. But Wife of a Spy is maybe his first chance to face himself in a very classic movie. It's not a challenge but an exercise that maybe more director should try every now and then, just to remember that the evolution of cinematic language can't ignore its roots.
SUPAI NO TSUMA/WIFE OF A SPY
Japan, 2020 Directed by Kiyoshi Kurosawa Cast Yu Aoi, Issey Takahashi Runtime 116′