Mandibules finds and Italian distribution
Elisabetta Sgarbi: «I dreamt to be a rockstar but my mother didn't want to»
Leoncino d'Oro Agiscuola, the young jurors arrived at Lido
Venice VR, more than 12.000 users
«The difference between love and sex? Love is pain, sex is fun»
(Dennis Hopper)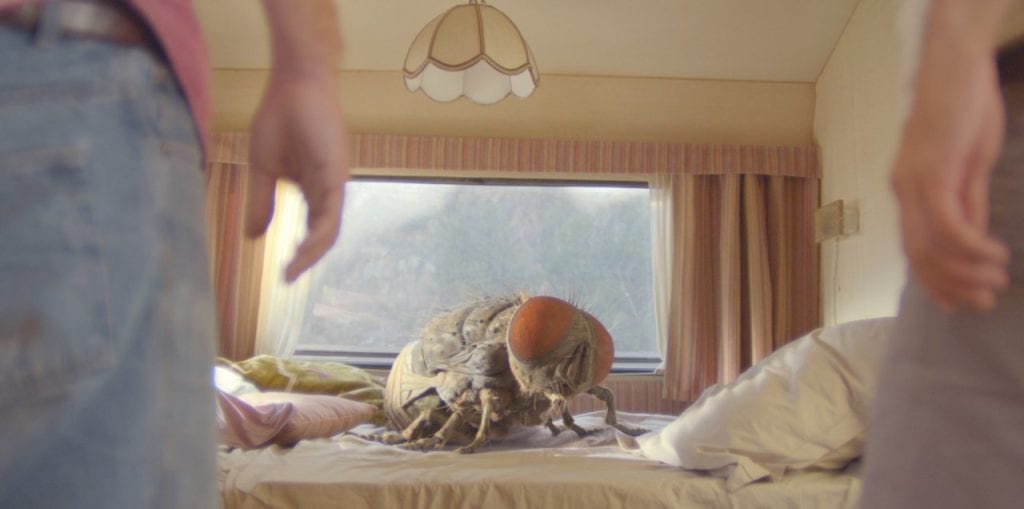 Mandibules finds and Italian distribution
Mandibules by Quentin Dupiex will hit Italian screens after the great enthusiasm spreaded at Venezia 77. I Wonder Pictures acquired the rights for Italian distribution from Wild Bunch. Comedy marked by a clever and surreal irony, Mandibules is the story of Jean-Gab and Manu, two simple-minded friends that find a giant fly stuck in the trunk of a car an they decided to train it to make a load of money. "High Five" yelling «Taureau» is already a classic.
Alessandro De Simone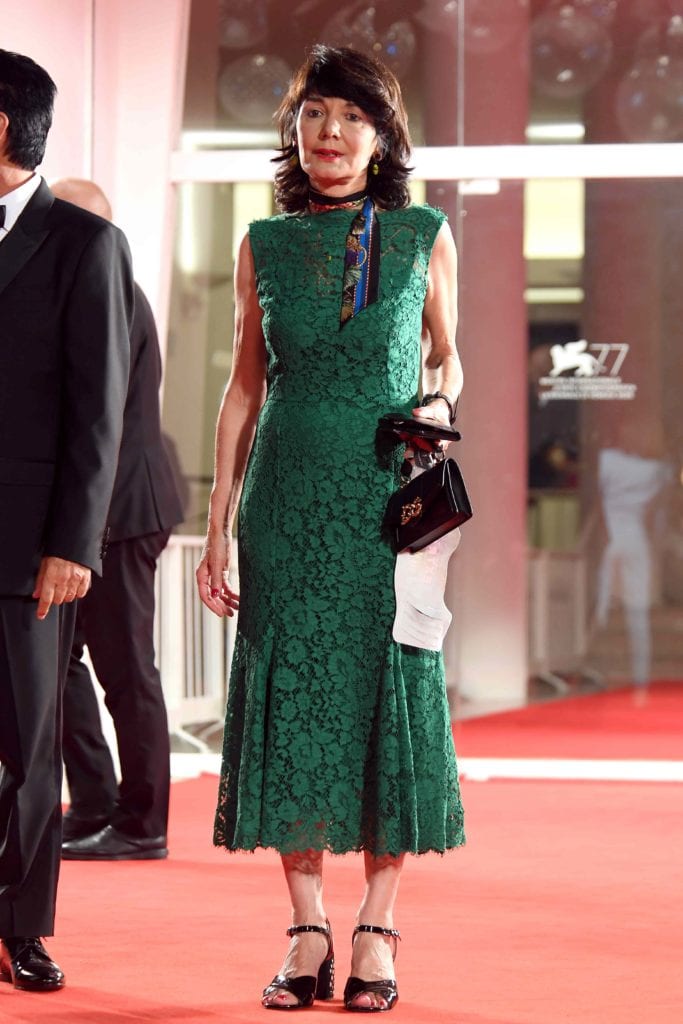 Elisabetta Sgarbi: «I wanted to be a rockstar but my mother didn't»
If we had an "applausemeter", Extraliscio would be head to head with Notturno. The documentary by Elisabetta Sgarbi got loaded yesterday and minutes make difference. «I've always dreamt to be a rock singer but my mother did not allowed me to» she said at the end of the screening. She's in Venice as «Betty Wrong» (she defines herself this way and it is also the name of her production company), «The Betty Wrong I love so much, she goes and gets overwhelmed, she has no boundaries and gets through every obstacle».
The movie, she explains «starts from the songs by Umberto Eco for The Mysterious Flame of Queen Loana ». These song are performed by the musical duo composed by lead of orchestra Casadei, Moreno il Biondo and experimental musician Mirco Mariani («We want people to know Casadei that I consider a kind of superhero he lived music seving the audience», says the artist).
This musical trip across Italy headed by writer Ermanno Cavazzoni and a company of musicians and performers (Jovanotti, Elio, Orietta Berti, Antonio Rezza), through many stops always arriving in Romagna. «There are my spots and my land in this movie and tributes to those movies I loved» says a very satisfied Betty, sorry, Elisabetta Sgarbi.
Alessio Lana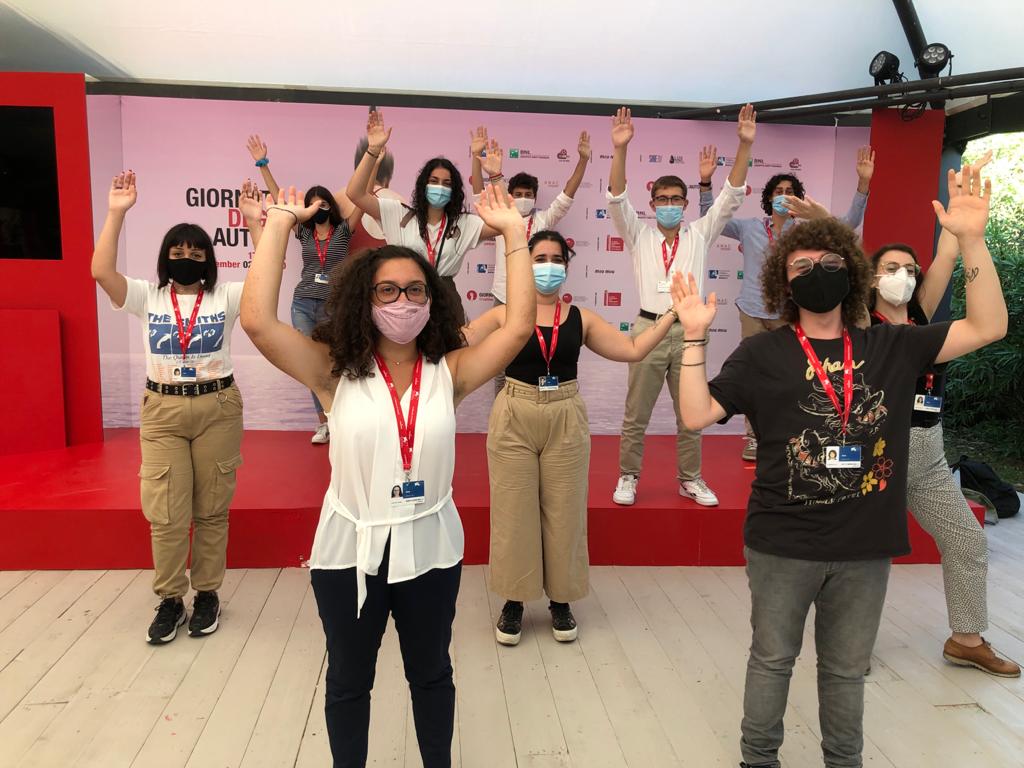 Leoncino d'Oro Agiscuola, the young jurors arrived at Lido
The ten young jurors of Leoncino d'Oro are arrived at Lido. Friday September 11 al 5 pm at Hotel Excelsior (Sala Stucchi) will give the award established in 1989 by Agiscuola and premio Segnalazione Cinema for UNICEF to the movie «that better drives UNICEF values and ideals and gives voice and face to children's rights».
The jury is composed by ten over 18 from different regions that are watching movies and meeting talents of Venezia 77. «This year – said Francesco Samengo, president of UNICEF Italia – has been a special and terrible year, Covid imposed new actions and behaviours and restrictions we did not know. Every educational and cultural area, every tool as cinema that can help boys and children to face reality and changes and teach the importance of their rights».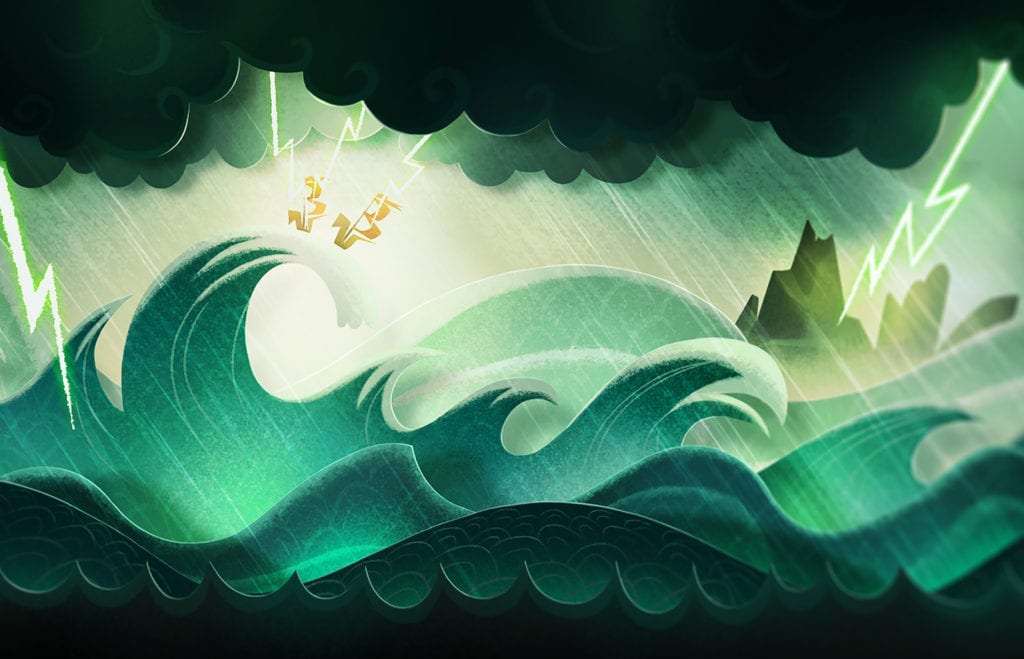 Venice VR, more than 12.000 users
12.000 unique users in seven days, very interesting figures for the first week of Venice VR Expanded. The VR selection is only available online and there are 44 projects from 24 countries. Among them 31 are in competition, nine selected among the best international works and four project developed by Biennale College Cinema – VR.
The physical spots are replaced by two virtual sections. One is Isola, made by technological partners Htc Viveport, Oculus, VRChat and VrrOOm, the other is Garden, set up for casual of professional meetings that last year were organized at Lazzaretto Vecchio.
In this virtual area every day at 7 pm two consultants of the section, Liz Rosenthal e Michel Reilhac, run Meet the Directors. Red carpet and photocall are strictly virtual and the audicence attend with their avatars. There are also video presentations and making of (every day at 10 am and 6 pm) and the closing ceremony will be streamed on Saturday 12 at 8 pm.
Alessio Lana