Oliver Stone: «People can destroy you if you allow them»
«Don't try to look for what the crowd wants to be successful». Words of Oliver Stone, who at Venice Days (not surprisingly) met not only his friend Antonio Pisu (presenting his film EAST- Last Minute Dictatorship) but, in a certain way, Pasolini as well. The director of  Born on the Fourth of July presented his autobiography Chasing the light. Writing, directing and surviving (La nave di Teseo) in perhaps the most "pasolinian" place in Venice 77, Isola Edipo (where the boat Edipo Re, which belonged to the director of Accattone, is moored).
The journalist Silvia Bizio talks with Stone. Lido stage could not have been missed in Italian promotional tour. Stone's life is a movie itself. He was born in 1946, father American and French mother) and his first forty years were quite turbulent, a story «of deceptions, betrayals, scoundrels and heroes, people who cheer you up with their presence and people who destroy you if only you allow them». A story about the first steps and successes of a great director and screenwriter. It is not by chance that the meeting at Isola Edipo begins with a clip showing the Oscar speech for Midnight Express. It was the first achievement of thirty-year-old Stone. «I understood in that moment that I no longer wanted just write, but also to direct». But his life was still «roller coaster». The Hand, was his second movie «which I enjoyed but was not successful».
More than 400 pages are just enough to shrink forty years of a director that experienced and told without compromises some of the most iconic and dramatic moments of American history and society such as Vietnam war. Platoon is the closing of these years, an impossible bet made possible by British independent producer John Daly. The movie won 1987 Academy Awatd for Best Movie. Elizabeth Taylor handed the Oscar to Stone, then he sent her a bouquet of roses. Today he confess that he probably wouldn't had the energy to direct a movie like that. But he's still angry against the injustice. «That anger still fuel my desire to make movies awakening everyone».
Stone attended the screening of EAST, a road movie set at the end of Ceausescu regime. The movie opened the Notti Veneziane – L'isola degli Autori.
Emanuele Bucci
Almodóvar: "I propose cinema as a cure"
«This phone call that never comes and this lonely woman, together with an abandoned dog, is a dramatic situation that has always interested me very much», director Pedro Almodóvar confessed yesterday at Venice Film Festival, «It is a a situation that I also experienced. It happened to me to wait in vain».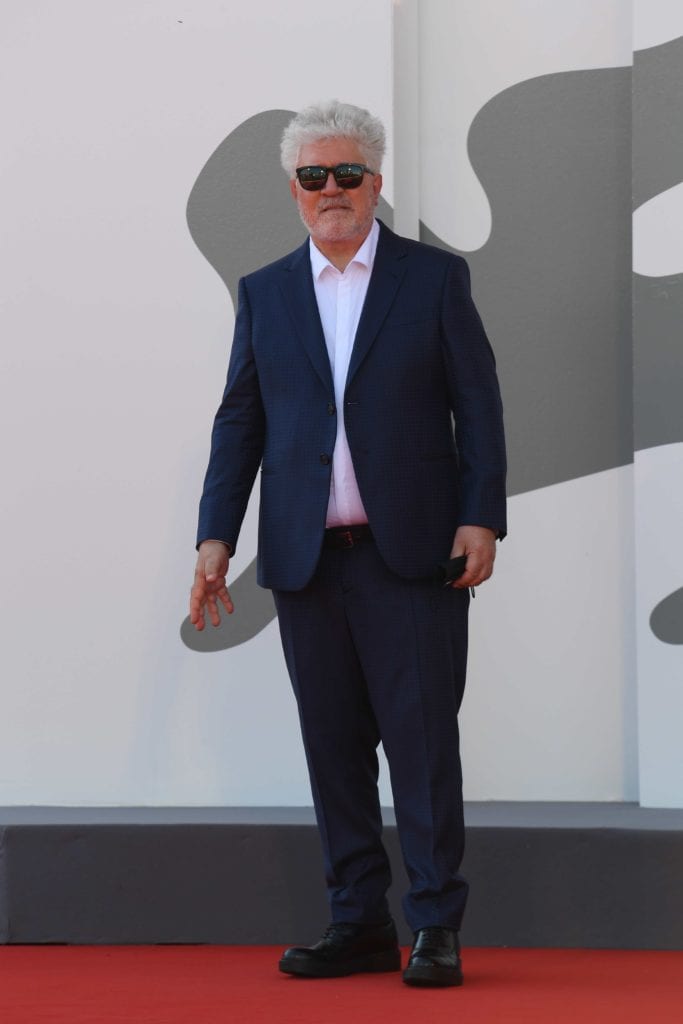 The Human Voice, based on the piece by Jean Cocteau, has been transfigured according to the canons of the Spanish director. «I had to adapt the monologue as Rossellini did for Anna Magnani, but I wanted to do it in a different way». The story has been made more contemporary. «The remission of the abandoned woman in the original was excessive», continued Almodovar and the purchase of an ax by the protagonist suggests an unprecedented development of the story.
«I have to thank Tilda for the great complicity she has given us in this work» said the Spanish director and Swinton took the opportunity to declare that for her to work and be among the Almodóvar brothers (the other is the producer Agostin) really was a dream come true. «Before coming here – concluded the Spanish director – I reflected on the fact that Covid forced us to stay all at home, which at one point we saw as a prison. We have seen so much fiction to fill our time and now we know how much fiction is necessary and helped us. I propose cinema as a cure. In other words, leave home, go back to cinema and share the adventure of a film in the dark with strangers».
Biagio Coscia