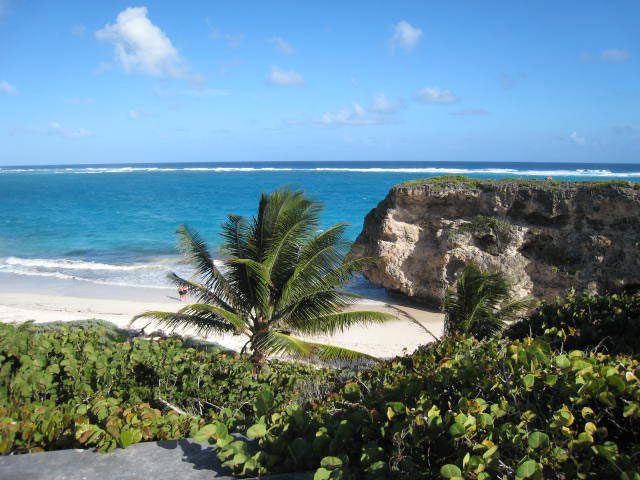 If and when the Greek situation (a 19th century term as much as one of our own century) ever gets sorted out, the assumption is that tourism will enjoy a huge bounce.
If it leaves the euro prices will plummet and global bookings will soar: the only good thing to emerge so far from this terrible crisis is that pictures of Greece's incredibly beautiful islands, golden beaches, crystal clear blue skies and seas have been beamed around the world.
If I was a Chinese tourist (and they now number in their tens of millions) I'd want to add Greece to my European itinerary.
If Greece stays in euro, those holidays will be more expensive but still a lot cheaper than going to France or Italy.
And the Greeks are certainly going to enjoy the 'solidarity' effect from the Irish, who know first hand how most of the bail-out money they borrowed from the Troika and will be paying off for the next 40 years has gone to Troika creditors, not to help them get out of their economic black hole.
Every time I write about personal finance issues like the importance of saving, investing or starting a pension, quite a few people remind me that so many simply do not have the spare income for any of these things.
Last week on my RTE Drivetime slot I talked about how to reduce the cost of holidays by considering doing house swops (more on that below)…and the inevitable e-mails and tweets arrived. "Nice for some, but I only have €7 a week left over. No holidays for me", one tweeter wrote.
Being unemployed, stuck with huge mortgage payments or arrears, saddled with heavy child-care costs will certainly leave you in that condition. Unemployment is still around 10%.
But sometimes people who say they can't afford to save, invest in a tax-deductible pension, or even take a much needed summer holiday haven't really examined the possibilities of earning more, paying less tax, spending not just less, but more conscientiously.
A survey by the Competition and Consumer Authority last year showed that only 1 in 4 consumer bother to shop around for insurance, utilities, mobile phones, three substantial drains on our budgets. Yet those who reported that they do compare prices every time their car insurance or electricity contract come up for renewal, they save on average, between 12% -17% of the cost of their previous annual bill.
Saving 15% off annual household mobile bills of say, €700, broadband/TV/internet of €900, motor insurance of €500, an annual energy bill of €1,200, house insurance of €400 will mean an extra €550 in your pocket.
Claim all your annual medical and dental expenses back from the Revenue – say €500 for a family (@20%) – and you can squeeze out another €100.
If you haven't claimed this refund in the previous 4 years (and the vast majority of us do not) that's another €400 you can expect back. Your savings are now over €1,050, enough perhaps to buy some cheap Ryanair tickets to somewhere in Spain, Portugal or Greece where you've arranged a house swop for two weeks with a family that would like to spend their summer holiday in Ireland.
Formal, agency-assisted house swops have been going on for over 60 years and there are now loads of companies listed. I've finally gotten around to joining two – the best known www.HomeExchange.com and a newer arrival, www.lovehomeswop.com. Annual membership fees are a flat €130 or from €168-€288 respectively.
Lovehomeswop.com offers a wider range of services for their customers but they both list huge numbers of properties and give lots of direction and help in trying to match you up with other swoppers for the dates you'd like to travel. (Lots of members even do weekend swops.)
The typical savings can amount to 60% of the cost of a conventional holiday the industry reports and even more if you both agree to swop cars too. Your main expenses, after flights/ferries, etc are living expenses and entertainment, the former of which you'd be forking out for anyway back home.
A house swop is just one unconventional way to save money and to make a static or shrinking income go further.
So is not settling for the same price tariffs for gas, electricity, petrol (diesel is c18% cheaper), the same high insurance premiums.
But it means not giving in to inertia. Ditto for forensically reviewing your taxes and other deductions.
My colleague Sandra Gannon at TAB Taxation Services (we produce the TAB Guide to Money Pensions & Tax every year) reports that 50% of all new clients are overpaying the Revenue Commissioners.
And if you have spare rooms in your house and want to earn up to €12,000 a year entirely income tax-free, sign up for the Rent-a-Room Scheme (see www.revenue.ie) .
That'll buy a few holidays every year.