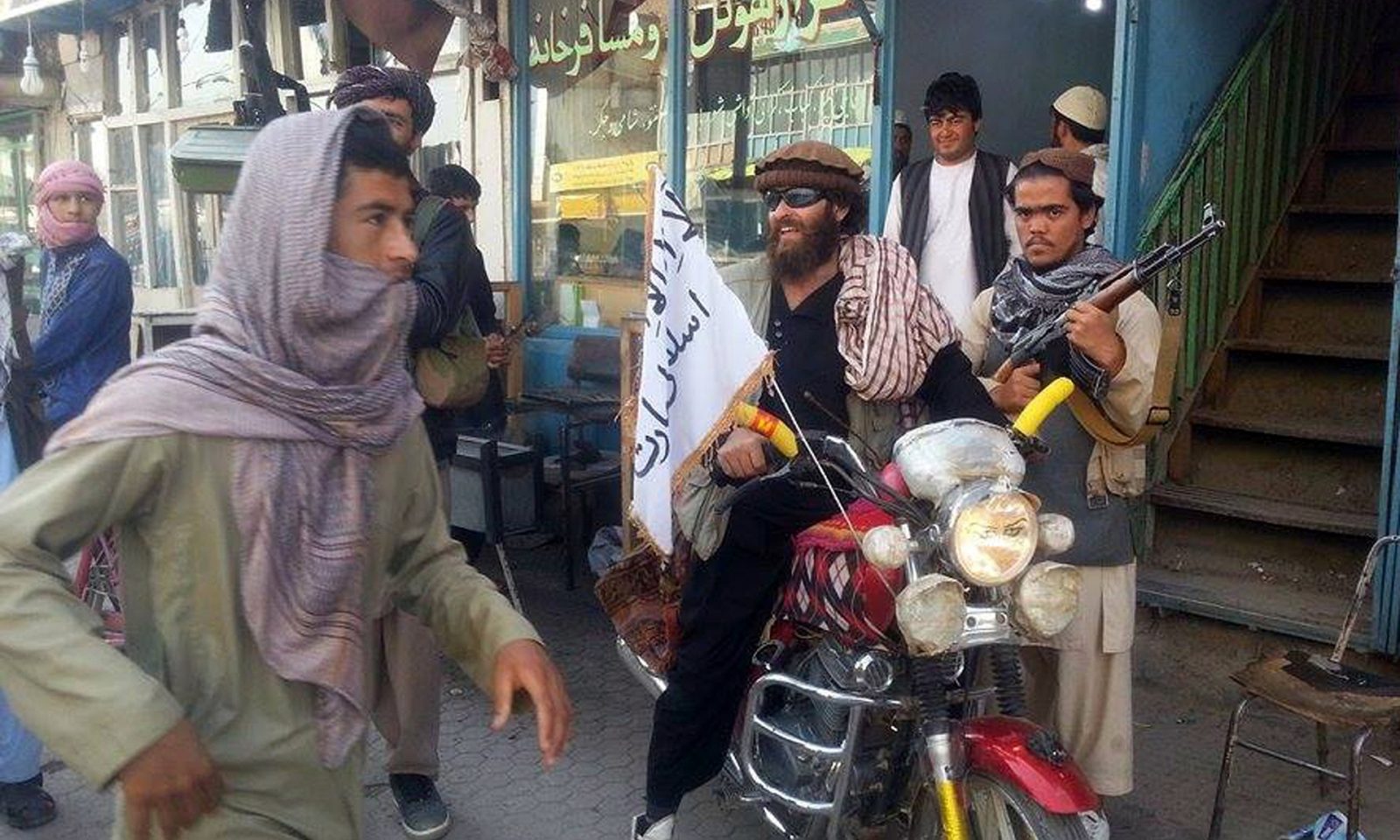 The US military has launched an airstrike to aid Afghan government forces in a counteroffensive against Taliban fighters who have captured large parts of Kunduz, a strategic provincial capital in the country's north.
The hardline Islamists stormed the northern provincial capital on Monday, effectively overrunning it in their biggest triumph since being ousted from national power in 2001.
Afghan security forces said they had cleared the area around the central prison, from where the Taliban released several hundred inmates, and the police headquarters.
"The Taliban are being pushed back. In a few hours the city will be free from their hands," claimed Dowlat Waziri, deputy spokesman for the defence ministry. He said the army had sent reinforcements from neighbouring Kabul and Balkh provinces, including special forces.
Mohammad Omar "Pakhsaparan", a commander of a unit of the Afghan local police, said the areas of Bala-e Sar, Imam Sahib and Gul Tepa were now cleared, but large portions of the city was still under Taliban control.
Col Brian Tribus, a spokesman for the US and Nato missions in Afghanistan, said the airstrike early on Tuesday morning was conducted "in order to eliminate a threat to coalition and Afghan forces", though there were no foreign troops left inside the city. He did not elaborate if more airstrikes would follow.
On Monday, as government officials and families who had the means to leave fled Kunduz, scores of civilians were caught in the crossfire.
As of noon on Tuesday (07.30am GMT), public hospitals in Kunduz had received 172 injured and 16 dead bodies, according to spokesman Wahidullah Mayar. In addition, Médecins Sans Frontières said their hospital in Kunduz had admitted more than 100 casualties, and was operating on full capacity.
"Our surgeons have been working non-stop to treat patients with gunshot wounds. We have added 18 extra beds to bring the total bed capacity to 110 in order to cope with the unprecedented level of admissions," said Guilhem Molinie, MSF's country representative.
The seizure of Kunduz happened almost exactly one year after the president, Ashraf Ghani, came to power, and illustrates the government's difficulties in reining in the insurgency in the wake of last year's mass withdrawal of foreign combat troops.
On Tuesday Ghani vowed to take the northern city back from the insurgents, urging his nation to trust Afghan troops to do the job.
In a televised address, Ghani said that security forces are "retaking government buildings … and reinforcements, including special forces and commandos, are either there or on their way there.
"The enemy has sustained heavy casualties," Ghani added. He urged Afghans not to give in to "fear and terror".
Monday's multi-pronged assault on Kunduz took the Afghan authorities and military officials by surprise. Hundreds of Taliban launched a coordinated attack and after a day of fierce fighting, they managed to overrun government buildings and hoist their flag in the city square.
The governor of Kunduz, Mohammad Omar Safi, who was not in town at the time of the attack, but told the Wall Street Journal that he had been requesting support from the central government for months…