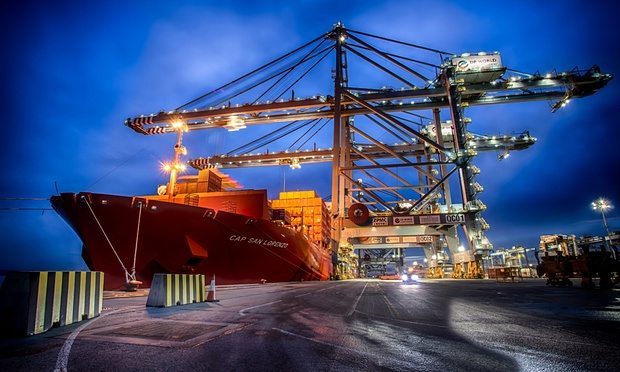 Once the capital's lifeblood, London's docks have long since faded to little more than a garnish of maritime nostalgia on riverside real estate. Where once burly dockers hauled crates of exotic cargo, now bankers engage in international trade of a less visible kind. The physical economy of heaving stuff to and fro has been replaced by the streamlined global flow of finance, conducted in anonymous glass towers.
Or so the story goes.
It might come as a surprise to learn, then, that London's docks are back – on a bigger scale than ever before. Running almost 3km along the Thames estuary is a £1.5bn new megaport that has literally redrawn the coastline of Essex, and wants to make equally radical shifts to the UK's consumer supply chain.