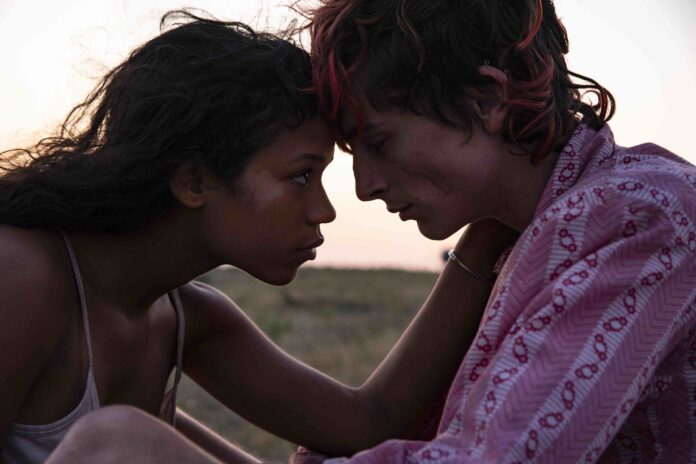 Arriva in prima tv su Sky Bones and All di Luca Guadagnino, una storia d'amore di una dolcezza tanto sublime quanto oscura e inquietante, in onda lunedì 27 marzo alle 21.15 su Sky Cinema Uno e Sky Cinema 4K, in streaming su NOW e disponibile on demand, anche in qualità 4K.
Presentato alla 79°esima Mostra Internazionale d'Arte Cinematografica di Venezia e premiato con il Leone d'argento per la migliore regia a Luca Guadagnino, il film vede protagonisti Taylor Russell, vincitrice a Venezia del Premio Marcello Mastroianni, e Timothée Chalamet. Con loro nel cast anche Mark Rylance, Michael Stuhlbarg, André Holland, Chloë Sevigny, David Gordon-Green, Jessica Harper, Jake Horowitz.
LEGGI ANCHE: Bones and all, la recensione
Prodotto dalla Frenesy Film Company e Per Capita Productions con The Apartment pictures – società del gruppo Fremantle – Memo Films, 3 Marys Entertainment, Elafilm e Tenderstories, in co-produzione con Vision Distribution e in collaborazione con Sky, la pellicola racconta la storia del primo amore tra Maren, una ragazza che sta imparando a sopravvivere ai margini della società, e Lee, un solitario dall'animo combattivo; è il viaggio on the road di due giovani che, alla continua ricerca di identità e bellezza, tentano di trovare il proprio posto in un mondo pieno di pericoli che non riesce a tollerare la loro natura.